(Dagbladet): Drapsdømte Donatas Lukosevicius (34) has withdrawn the appeal in Monika's case. The district court's judgment on the 18 years of detention are thus standing, informs the attorney general Benedicte Hordnes.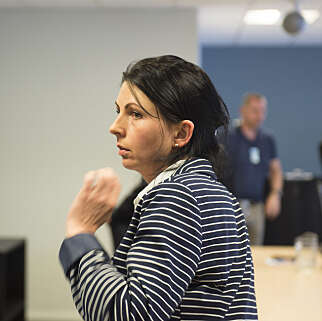 - He maintains his explanation that he has given early on, but found it understand, for various reasons, to withdraw the appeal now, "says Lukosevicius' lawyer, Asmund Sandland to the Newspaper.
25. July sentenced a unanimous Nordhordland district court 34-year-old Donatas Lukosevicius to 18 years detention with a minimum time of ten years.
He was also ordered to pay 250 000 in reparations to Monikas mother, Kristina Sviglinskaja.
Mother: Is very happy
Through his lawyer Stig Nilsen, " says the mother that she is "very relieved that the case has received its final closure and that justice has come into the case".
- She wants to thank for the help, support and patience she has received from those around him, " says Nilsen, who tells that the mother interprets this as that the Lukosevicius with this is to admit guilt.
- She is very happy that she won't have to implement a new rettsrunde with the charges that it would have resulted, " says Nilsen.
Fully supported
the assistance of counsel tells us further that Kristina now seems to finally have been heard.
- She has been fully supported for what she has explained all the way – that it was he who killed Monika.
the Case is now legally settled and she has thus been fully dismissed for his claims against the perpetrator by the fact that the district court's judgment will stand, " says the lawyer.
No doubt
When the verdict was in, last summer, stated judge Thomas Rastum that it is beyond reasonable doubt that the Lukosevicius killed eight-year-old Monika Sviglinskaja.
Eight-year-old Monika Sviglinskaja was found dead in the home on Sotra 14. november 2011.
Nine months later the case was dismissed as a likely suicide. The police have received harsh criticism of his handling of the case.
20. October 2014 was Donatas Lukosevicius arrested and charged with murder after the police had received new DNA analysis. He has constantly refused straffskyld and said that he doesn't have anything with her death to make.
Similar to Dagbladet on Facebook